Enabling proximity at a distance with interactive technology in everyday situations
Duration: 06/2023- 05/2026
Funding Agency: BMBF
Funding code: 16SV9104
Motivation
It is true that there is some technology that allows people to get in touch with others remotely. However, this mostly supports targeted, verbal communication, but not casual and non-verbal forms of proximity. The project "Miteinander" will develop and test new forms of technology-mediated proximity in the smart home.
Goals and approach
The project develops and researches technology that enables casual and nonverbal ways of being together across distance. Here, smart-home technologies in particular have potential. Existing elements and those developed in the project will make it possible to experience new forms of closeness at a distance individually adapted to the respective living space. Users can arrange sensors, light or sound independently and without technical knowledge in such a way that, for example, the feeling is conveyed that another person is present. Together with households, we will collect social and technical requirements for such technology, design and implement it, and finally test and evaluate its use.
Innovations and perspectives
A kit of existing and newly developed smart-home elements will be designed in such a way that users can independently and without technical knowledge express and experience closeness over distance non-verbally and casually in everyday situations.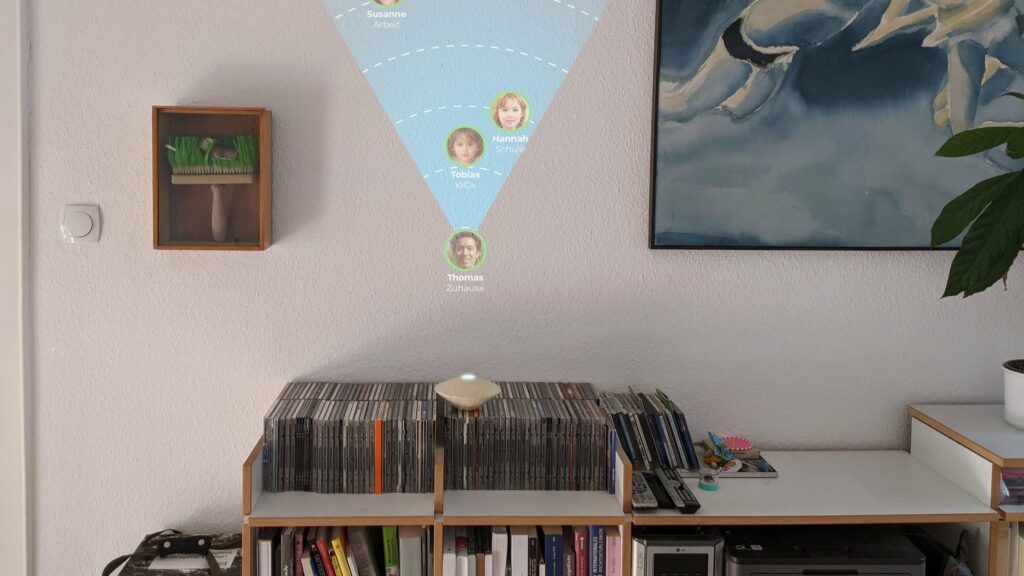 The MITEINANDER project is funded by the German Federal Ministry of Education and Research as part of the "Miteinander durch Innovation"" research program.
Project partner
University of Siegen
Busch-Jaeger
Naymspace
Flensburg University of applied Sciences